Product introduction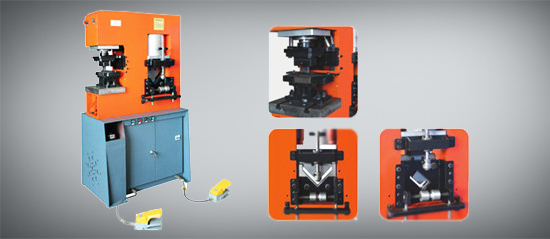 Shearing and Stamping Machine
The shearing and stamping machine, as a metal cutting machine, adopts the design of mesa structure. There are two working positions which make the two operations not influence with each other. The equipment could realize the efficient shearing of box iron, angle iron, round steel, flat steel, square steel and etc. Besides, the equipment could punch various hole shapes on angle iron, box iron, and flat iron. The product has features of compact structure, high efficiency of shearing and punching. The time of shearing and punching is less than 2 seconds, which could meet the requirements for shearing and punching metal sections of various manufacturing enterprises.

Other JULI Corporation products
©2004 JULI Engineering. All rights reserved.