Product introduction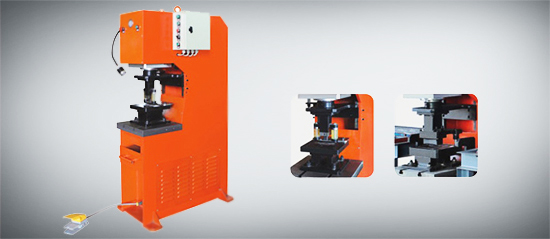 Hydraulic Punching Machine
The hydraulic punching machine, one of the angle cutters, adopts the design of open type structure, which makes discharging easier. The equipment could meet the demands of punching of angle iron, box iron, flat steel and etc. Besides, this kind of metal cutting machine could be applied in punching junction plate in manufacturing enterprises. Compared with the traditional punching machine, it has features of elaborate design, easy disassembly, low cost, low noise and compact structure.

Other JULI Corporation products
©2004 JULI Engineering. All rights reserved.